Part 4: The Raids on Wake and Marcus Islands
Publicado: 01 Jun 2016, 22:42
Esta es la cuarta y penútima parte de la serie de misiones sobre las acciones americanas antes de la Batalla del Mar del Coral. Esta acción consta de dos partes o misiones separadas: 1) Ataque a Wake el 24 de febrero y 2) Ataque a Makus el 4 de marzo.
BIBLIOGRAFÍA
http://www.ibiblio.org/hyperwar//USN/US ... ids-3.html
http://www.ibiblio.org/hyperwar//USN/US ... .html#CONT
http://www.ibiblio.org/hyperwar//USN/sh ... ngton.html
Air Groups:
http://www.researcheratlarge.com/Ships/ ... /CV-2.html
BOMBING SQUADRON SIX ACTION REPORT:
http://www.cv6.org/ship/logs/action19420224-vb6.htm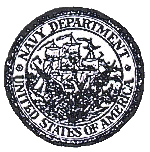 SITUACIÓN HISTÓRICA
The Raids on Wake and Marcus Islands

24 de febrero y 4 de marzo
A pesar del éxito táctico de los ataques anteriores en las bases enemigas, la gran llegada de contingentes militares de los tres ejércitos japoneses a las posesiones británicas y holandesas en el sudoeste del Pacífico continuan reforzando sus bases. Durante la primera semana de febrero las fuerzas enemigas, habiendo rebasado Malaya, se acercaban a Singapur, y fueron filtrando hacia el sur a través de Borneo, Célebes, Nueva Guinea y las Islas Salomón en la dirección de Sumatra, Java y Australia. Debido a que la fuerza a disposición de las Naciones Unidas en esta zona era tan escasa que poco más que podría realistamente retrasar la acción japonesa, otro ataque de distracción en el norte o el medio del Pacífico parecía aconsejable al comando naval estadounidense. Al menos, tal empresa aumentaría la seguridad en Midway y en otras puntos en el Pacífico central y sur. A lo sumo, al golpear en dirección al mismo Japón podría inquietar a los estrategas japoneses lo suficiente como para hacer que se detubiesen sus largos avances en el suroeste .
February 24th and March 4th
Despite the tactical success of the preceding attacks on enemy bases, the Japanese flood of military, naval, and air power continued to pour into British and Dutch possessions in the southwestern Pacific. During the first week of February enemy forces, having overrun Malaya, were approaching Singapore, and were filtering down through Borneo, Celebes, New Guinea, and the Solomons in the direction of Sumatra, Java, and Australia. Because the available strength of the United Nations in this area was so sparse that little more than delaying action could be realistically considered, another diversion in the northern or mid-Pacific seemed advisable to the American naval command. At the least, such an enterprise would increase our security at Midway and at other points in the central and southern Pacific. At the most, by striking in the direction of Japan's homeland, it might disturb the Japanese strategists sufficiently to cause them to halt their far-extended advances in the southwest.
Plan de ataque
El 11 de febrero se emitieron órdenes para la Task Force HOW. Esta fuerza se dirige a atacar la isla de Wake, que había estado bajo control del enemigo desde el 22 de diciembre, y la isla de Eniwetok en la parte norte de las Marshalls. Fue a partir de esta última isla que los japoneses presuntamente habían lanzado sus bombarderos contra la Isla de Wake. Los objetivos de la expedición fueron: (1) para debilitar al enemigo y obtener información en cuanto a sus efectivos; (2) para desviar las fuerzas del enemigo de sus ofensivas en el sudoeste; (3) para cubrir nuestras posiciones y las comunicaciones en el Pacífico central. Si, sin embargo, si fuerzas combatientes enemigas importantes se encontrasen una distancia propicia para el ataque, estas fuerzas se convertirían en el objetivo principal.

Se hizo mención de que otra Task Force, recientemente reforzada, era para operar en el área de Fiji-Nueva Caledonia, y era cooperar con las fuerzas de ANZAC en la realización de acciones ofensivas contra las fuerzas enemigas que podrían avanzar en ese área. Submarinos despejarían la zona de Wake y Eniwetok para cuando la Task Force HOW se acercase a las islas. Se presentó mucha información con respecto a Wake, y más tarde fue ampliada por nuevas fotografías tomadas por un avión del Ejército. Estas fueron reveladas e impresas en Oahu, y luego trasladadas a la Task Force HOW en el mar por un PBY Catalina. La información relativa a Eniwetok y Marcus, una isla japonesa noroeste de Wake que podría a juicio del comandante de la Task Force ser el substituto de Eniwetok como objeto de ataque, era escasa.

Para los Raids, La Task Force HOW se dividió en dos grupos, el primero mandado por el vicealmirante William F. Halsey, Jr., y el segundo por el contralmirante Frank J. Fletcher.

El primer grupo consistía de:
1 portaaviones: Enterprise
2 cruceros: Northampton y Salt Lake City
7 destructores: Balch, Dunlap, Maury, Craven, McCall, Ralph Talbot y Blue
1 petrolero: Sabine

El segundo grupo consistía en:

1 portaaviones: Yorktown
2 cruceros: Astoria y Louisville
6 destructores: Anderson, Hammann, Hughes, Sims, Walke y Russell
1 petrolero: Guadalupe

PLAN OF ATTACK
On February 11th organization orders were issued for Task Force HOW. This force was directed to raid Wake Island, which had been under enemy control since December 22d, and Eniwetok Island in the northern Marshalls. It was from this latter island that the Japanese had presumably launched their bombers against Wake. The expedition's announced objectives were: (1) to weaken the enemy and gain information as to his dispositions; (2) to divert enemy strength from his offensives in the southwest; (3) to cover our positions and communications in the mid-Pacific. If, however, important enemy combatant forces were encountered within striking distance, these forces would become the primary objective.
Mention was made that another task force, recently reinforced, was to operate in the Fiji-New Caledonia area, and was to cooperate with the ANZAC forces in taking offensive action against enemy forces which might advance into that area. Friendly submarines would be clear of Wake and Eniwetok by the time Task Force HOW approached those islands. Much information regarding Wake was provided, and was later amplified by new photographs taken by an Army plane. These were developed and printed in Oahu, and then flown to Task Force HOW at sea by a PBY. Information regarding Eniwetok and Marcus, a Japanese island northwest of Wake which might in the task force commander's judgment be substituted for Eniwetok as object for attack, was necessarily meagre.
For the purpose of the raids, Task Force HOW was divided into two groups, the first being commanded by the Task Force Commander, Vice Admiral William F. Halsey, Jr., and the second by Rear Admiral Frank J. Fletcher.
The first group consisted of:
One carrier: Enterprise
Two cruisers: Northampton and Salt Lake City
Seven destroyers: Balch, Dunlap, Maury, Craven, McCall, Ralph Talbot and Blue
Oiler: Sabine
The second consisted of:
One carrier: Yorktown
Two cruisers: Astoria and Louisville
Six destroyers: Anderson, Hammann, Hughes, Sims, Walke and Russell
Oiler: Guadalupe
El primer grupo estaba dirigido a atacar Eniwetok 10 minutos antes de la salida del sol el 24 de febrero, mientras que el segundo grupo golpeó simultáneamente Wake. El ataque en ambas bases iba a ser con los aviones y el bombardeo naval, a la discreción del comandante de la Task force. El comandante, por otra parte, fue informado de que si por el descubrimiento o por el desarrollo de otros hechos el ataque a Eniwetok se hacia desaconsejable, podría sustituir por otra de objetivo, incluyendo Marcus.

La prioridad de los objetivos fue catalogado como: (1) buques de combate; (2) las aeronaves, en particular aquellos en la tierra o el agua; (3) otros buques; (4) las aeronaves de apoyo instalaciones, tanques de combustible, las instalaciones eléctricas y de radio; (5) las concentraciones de tropas y fortificaciones; (6) almacenes. A los grupos se les ordenó específicamente aprovechar cualquier oportunidad para destruir importantes fuerzas enemigas. Se debían hacer fotografías, si era posible, pero no hasta el punto de que pongan en peligro el ataque. Cualquier barcos de pesca o de las embarcaciones pequeñas encuentradas situadas al oeste de 170 ° iban a ser considerado como enemigas y hundidas tan rápidamente como fuese posible. Aviones fueron avisados de evitar ser avistados por dichos barcos o ser observados desde las islas.

La primera Task Force HOW partió de Pearl Harbor el 14 de febrero, de acuerdo con las órdenes, y el segundo grupo siguió 2 días más tarde. Procediendo hacia el oeste, hacia las zonas de ataque, ambos grupos participan en prácticas de tiro y otros ejercicios. Mientras tanto, la situación en el suroeste del Pacífico se había deteriorado aún más. Singapur cayó al enemigo 15 de febrero y ahora parecía improbable el poder parar este avance hacia Australia.

De acuerdo con un informe no oficial, los aviones eran vitalmente necesarios en este momento para proteger un gran comercio naval que se había puesto en al Palmyra Island, al sur de Hawai. En cualquier caso, el 16 de febrero, el almirante Halsey recibió órdenes de CINCPAC que la segunda Task Force cómo se habían desprendido y había sido redesignado como Task Force FOX. Esta última fue ordenada proceder a la zona de Canton Island en el grupo Phoenix. Se ordeno a la la primera Task Force ejecutar el ataque a Wake, haciendo caso omiso de Eniwetok.
The first group was directed to attack Eniwetok 10 minutes before sunrise February 24th, while the second group simultaneously pounded Wake. Attack on both bases was to be with aircraft and ship bombardment at the discretion of the task force commander. The commander, moreover, was informed that if discovery or other development made attack on Eniwetok inadvisable, he might substitute another target, including Marcus.
Priority of objectives was listed as (1) combatant ships; (2) aircraft, particularly those on ground or water; (3) other ships; (4) aircraft supporting installations, fuel tanks, power and radio installations; (5) troop concentrations and fortifications; (6) storehouses. The groups were specifically ordered to seize any opportunity to destroy important enemy forces. Photographs were to be made if possible, but not to such an extent as to impair the scale of attack. Any fishing boats or other small craft encountered West of longitude 170° were to be regarded as enemy and sunk as quickly as possible. Aircraft were instructed to avoid being sighted by such boats or being observed from islands.
The first group of Task Force HOW left Pearl Harbor, February 14th, in accordance with orders, and the second group followed 2 days later. Proceeding westward toward the attack areas, both groups engaged in target practice and other exercises. Meanwhile the situation in the Pacific southwest had deteriorated even further. Singapore fell to the enemy February 15th, and there now seemed no likelihood of halting his advance short of Australia.
According to an unofficial report, aircraft were vitally needed at this time to guard a large commercial ship which had put in at Palmyra Island, south of Hawaii. At any rate, on February 16th, Admiral Halsey received orders from CINCPAC that the second group of Task Force HOW had been detached and had been redesignated Task Force FOX. This latter force was instructed to proceed to the area of Canton Island in the Phoenix group. The first group of Task Force HOW was ordered to execute the attack on Wake, ignoring Eniwetok.
----------------------------------------------------------------------------------------------------------------------------------------------
Part 4A: The Raids on Wake Islands